The best solution for luminous flux and radiant power measurement of LED retrofit lamps.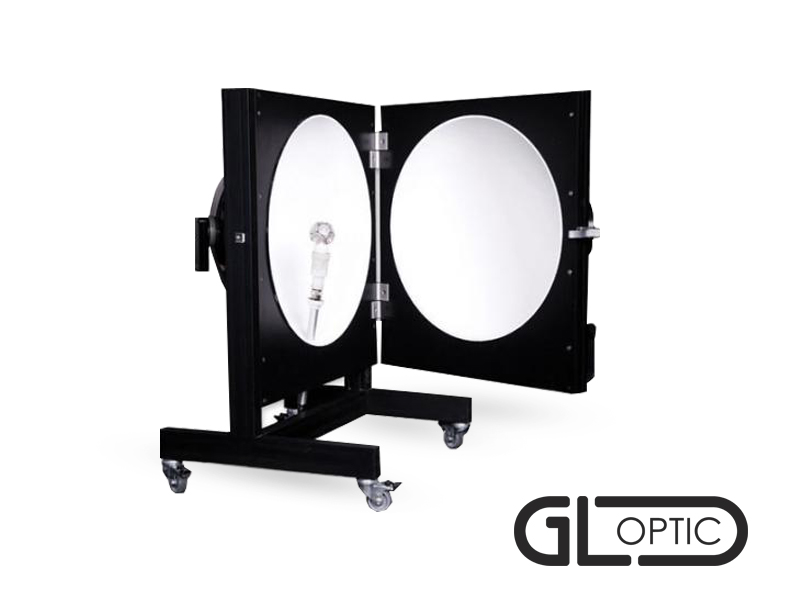 The set is equipped with a set of sockets and adapters for most popular retrofit bulbs. The GL OPTI SPHERE 500 is designed for the measurement of Luminous Flux and Radiant Power of replacement LED lamps and small luminaries.
UNIQUE FEATURES
Measurement of LEDs compliant with CIE 127:2007

Universal lamp post

Geometry for front emitting diodes and other sources

Universal ports for SMA fiber optics or GL SPECTIS 1.0

Auxiliary light source for self-absorption compensation
USAGE
Inner walls of the sphere are coated with barium sulfate (BaSO4) which ensures high reflectance properties up to 97%. The GL

Optic spheres are also available in the following sizes:
– GLS 48 with 48mm diameter for single LED measurement
– GLS 205 with 205mm diameter conforming to CIE standards for LED measurement.
– GLS 1100 with 1100mm diameter for luminaries and large LED modules measurement.

All GL Optic spheres are universal and can be used with the GL SPECTIS 8.0 with fiber optics bundle or with the GL SPECTIS 1.0 with a proper adaptor installed directly on the sphere.
---
AJÁNLOTT TERMÉK

---