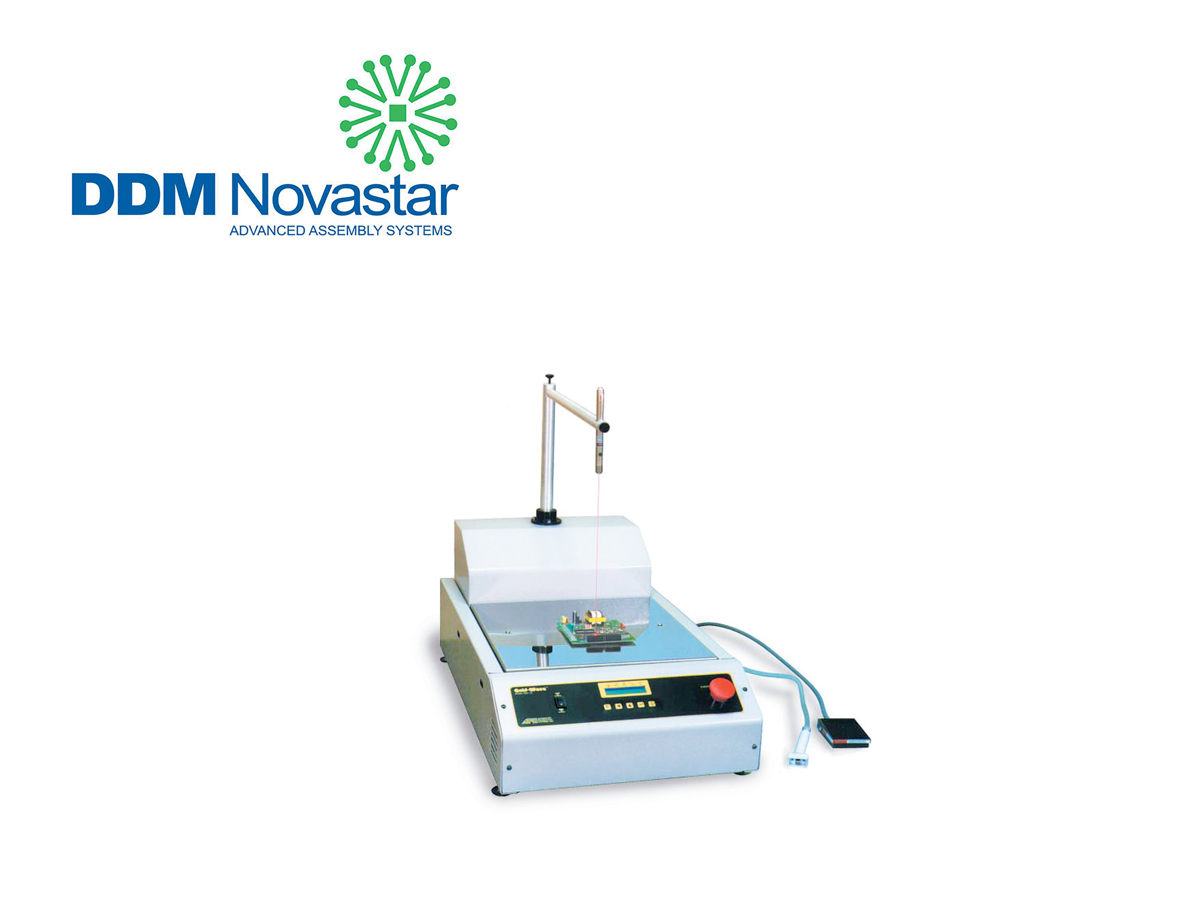 Standard Features
The DDM Novastar soldering system is used for the removal and replacement of throught hole components connectors, etc. mounted on PC boards.

Microprocessor based, digital controller
- solder temperature
- wave height
- solder flow duration
- air "blow through" duration
(GW-10A-HT only)
10 menu storage

"Blow-thru" hot air nozzle option removes solder

remaining in through-holes during rework process.

X, Y, & Z Universal Board Fixture option allows

quick and easy board positioning over the wave

Overhead locator laser light pinpoints position for

centering component over the wave.

A large selection of nozzles for all component

sizes is available. (14-20 pin DIP standard)

Height adjustable stainless steel platform.

Easy to change bayonet mount nozzles for a variety

of rework or selective soldering applications.
---
AJÁNLOTT TERMÉK

---