HD-18 MULTIFUNCTION HIGH SPEED DISPENSER,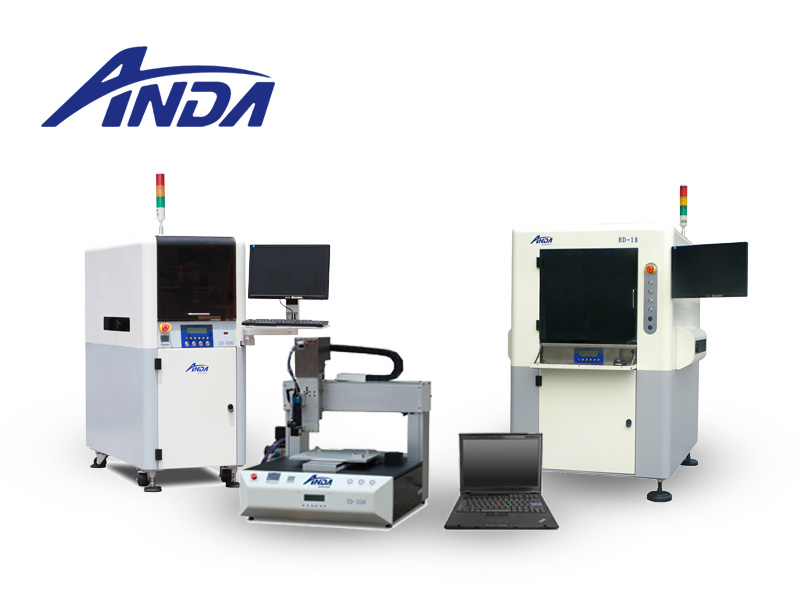 SD-600 SMART DISPENSER
and TDS-350S TABLE TOP DISPENSER
Features & Benefits:
Convenience – With non-contact injection technology, the hassle of moving the z-axis up and down is eliminated.
Auto Regulating – Designed with automatic temperature control, which ensures consistent material flow.
Accuracy – CCD vision correction ensures greater precision in the end-result.
Customisation – Available selection of various types of dispensing valves to suit your business needs.
Seamless Process – Productivity levels will be enhanced, without any disruptions from PCB warpage
Quality Assurance – Your business can be assured of a high quality solution for your production needs.
These high-speed fluid dispensers are very effective for the following applications:
Every high-speed dispenser can provide various dispensing patterns. For example, single dots can be set to different sizes, based on what is required. The speed can also be adjusted – different speeds will create different line thickness. The flying pattern also ensures that there is fixed volume dispensed so as to minimize wastage, based on the length of dispensing that is adjusted according to the dispensing speed.
ANDA Fluid Dispensing
ANDA iJet-9
---
AJÁNLOTT TERMÉK

---