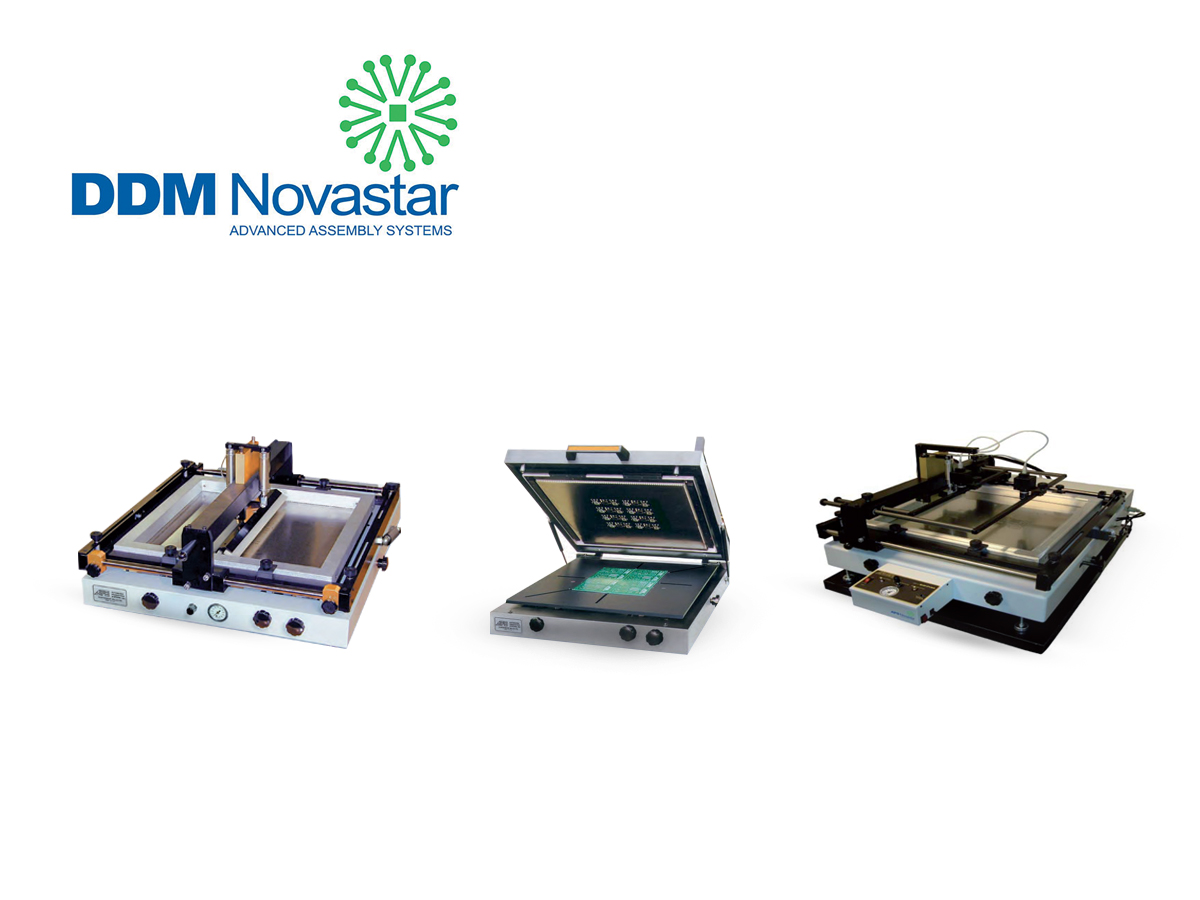 SPR-40 & SPR-45
Model SPR-40 is a semi-automatic stencil printer designed for medium volume surface mount assembly. The dual squeegee with individual pressure control makes solder paste deposition accurate and repeatable. Model SPR-45 has the same features as the SPR-40, but is more automated with its power sweep squeegee and power frame lift for higher volume runs. Even for fine pitch applications, friendly precision controls make operation of these systems simple and easy.

• Fullest featured APS stencil printers (see specs on back)
• Adjustable speed power sweep squeegee for single or dual passes (SPR-45 only)
• Fine X, Y, Z and Ø adjustments for exact stencil-toboard alignment
• Single knob Z axis self leveling adjustment
• Nesting kit option (DNK) for easy handling of double sided boards
SPR-45VA
Your Economic Solution for:
Prototyping
Short to Medium Run, High Mix
production Environments
Printing for Ultra-fi ne QFPs, MicroBGAs, and CSPsSystem Features
down to 12 mil ultra fi ne pitch, single or dual camera, software, communication cabling, and computer
Pneumatic adjustable power sweep squeegee for printing with single or dual stroke

Power frame lift for higher volume production

Fine X, Y, and Theta adjustments for exact, repeatable stencil to board print alignment

Single Z-axis self leveling adjustment

Quick change spring loaded double sided PCB nesting kit

PCB vacuum hold down (optional)

Adjustable frame holder compatible with all tubular or cast
23" x 23" framed stencils

Adjustable, reproducible angle-of-attack squeegee adjustments

Dual squeegee holder (urethane or metal) with independent
print force adjustment for clean, convenient applications of
solder paste.
---
AJÁNLOTT TERMÉK

---