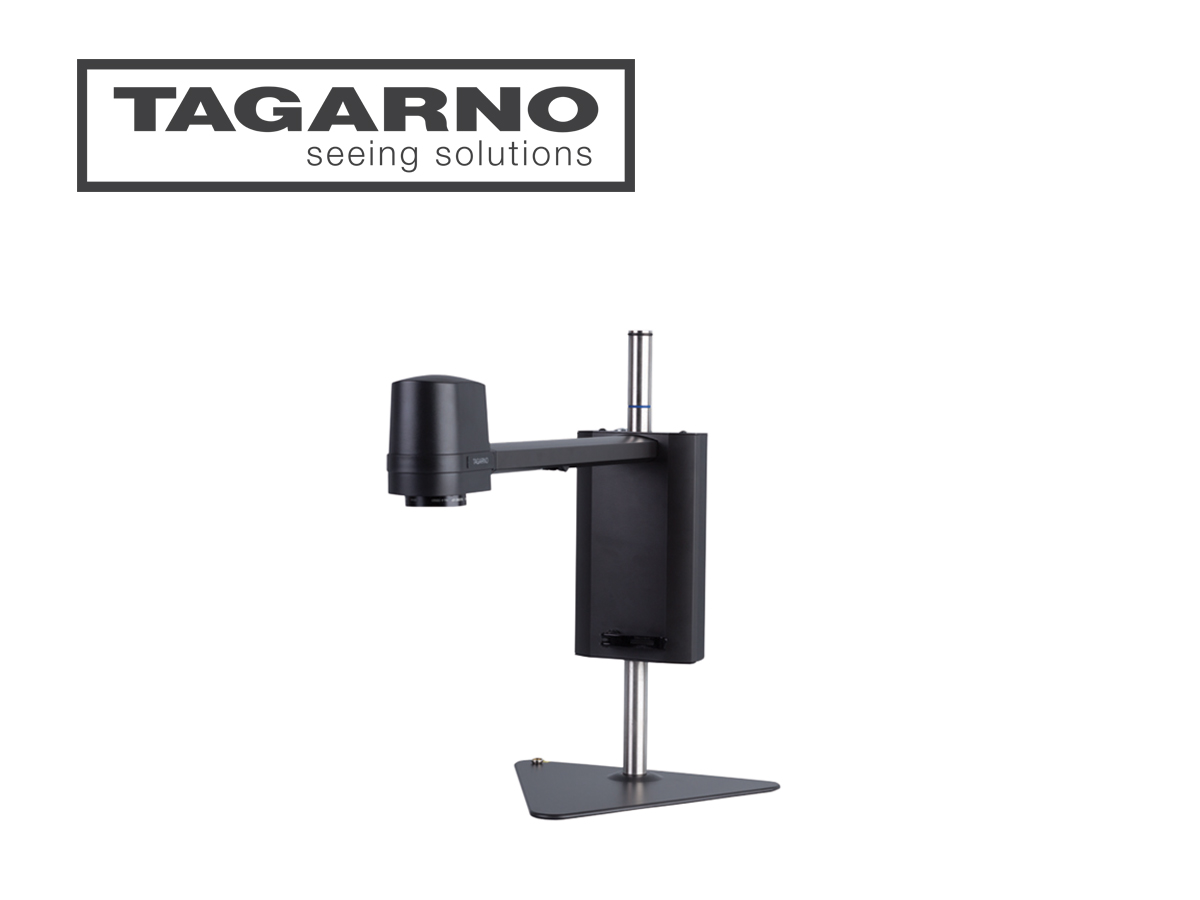 Easy measurements and documentation with measurement software
Using TAGARNO MEASUREMENT SOFTWARE for digital microscopes allows to capture images, measure different objects and then save the documents directly on your PC. With the integrated SD card slot you can store your images directly on a SD card without connecting your PC and then transfer the images later. which makes your documentation work easy. You can set up a complete work station by upgrading the TAGARNO FHD UNO with an XPLUS control box and Measurement software. The XPLUS control box provides you with a PC connection, a snapshot function and access to a series of advanced camera settings.
Split screen for comparative view
The split screen function makes it possible to divide the monitor between what you are looking at under the camera and what you are working with on the PC. You can, for instance, look at a reference image or diagram on the PC while you are checking the object under the camera.
Easy to use
TAGARNO FHD UNO combines fullHD technology's supremely sharp images and the microscope's ability to magnify with the opportunity of a correct work posture in a safe, ergonomic and flexible digital magnification system.


Excellent image quality
With fullHD you get an extremely sharp image with unsurpassed colour rendition. What you see on the monitor is exactly what is under the camera - without distortion, delay or interference. The built-in autofocus ensures a sharp image regardless of magnification size.


Magnification up to 82x
Providing superb HD image quality, magnification up to 82 times (22") and live imaging at 60fps with +10 lens mounted, TAGARNO HD UNO enables you to see small details very clearly.


Enhanced Cooperation
An added bonus of TAGARNO FHD UNO is the multi-viewer option which allows more than one person to view the magnified object at the same time. This feature is ideal for the training of new operators, sparring between operators and supervision sessions. The option of dialogue and cooperation brings new and more dynamic ways of working and easier quality control.
Dimensions:

H: 464mm, W: 300mm, D: 499mm

Weight:

5.2 kg

Power consumption:

14W

Storage:

-20 - +60 C, 5 – 90 % RH

Operation:

0 – +45 C, 5 – 90 % RH

Work height:

Min: 200mm/7.9", max: 415mm/13.3"

Work depth:

370mm

Monitor Format Detect:

Yes

Plug connections:

DVI output and DVI input, USB 2.0, Sub-D 9pol for control box

Zoom:

20x optical

Camera resolution:

FHD1080p, 1920x1080@60/50/30/25Hz

Auto focus:

Yes

Iris:

F1.8 to F26

Shutter
1:4 to 1:1000
SD CARD opportunity
for acquisitions:
Image capture featuring SD card
---
AJÁNLOTT TERMÉK

---